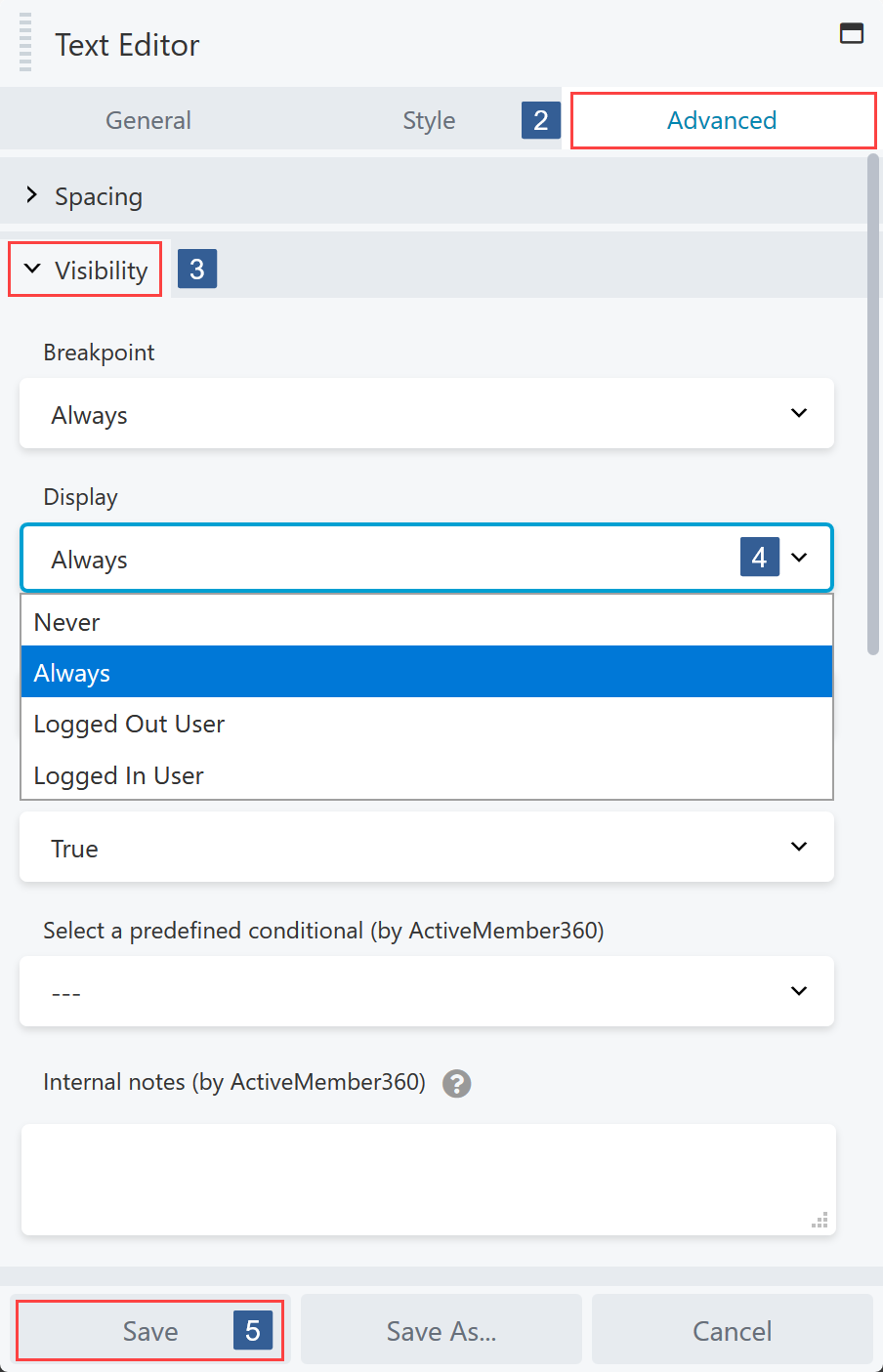 Within the Beaver Builder editor open the module/column/row for editing by clicking the wrench icon.
Within the Beaver Builder widget panel select the Advanced tab.
Navigate to the Visibility tab and expand it if necessary.
In the Display drop down select the required display setting.

The default Beaver Builder display setting is to Always display the selected module/column/row.

The other display setting options are Is Logged In, Not Logged In and Never.
Once the settings have been completed ensure Save is clicked to save the configuration.
Set any conditions for the module/column/row display as detailed here:
Set Visibility Conditions For Beaver Builder Module/Column/Row Based Upon Contact Tag/Tags
Set Visibility Conditions For Beaver Builder Module/Column/Row Based Upon Contact Field Value
Set Visibility Conditions For Beaver Builder Module/Column/Row Based Upon Conditional PHP Statement